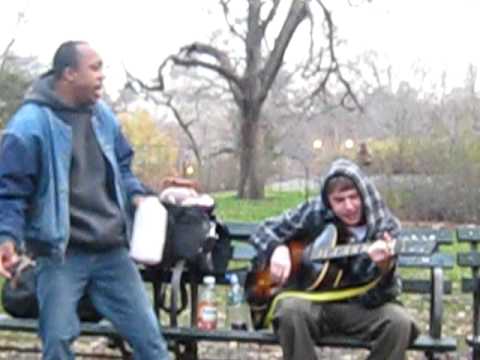 I was recently in NYC to visit, and see Phish for three nights at Madison Square Garden. It was quite an interesting trip but came across these dudes while I was journeying to the spot where John Lennon had been assassinated. They were all singing the Grateful Dead, and drinking some purple drank from what seemed to be half gal of milk cartons? Who knows, but the black one was hilarious.
So anyways, after filming them I guess that I stepped on their turf a little bit because the guy in the Tie-Dye (2:25 in the video) decided he was going to come over and talk to me. So I asked him about the Dakota Hotel which was where John Lennon lived and right by. He began to go off on some speech about how the building was evil and that the Six Points on its roof made a pentagram. Then he began to bark and speak in tongues for at least 5 minutes until I moved further down the bench. Rosemary's Baby was filmed there also, so maybe he was that baby.
Don't ask if you don't want to know I guess.
Check out the link on the Dakota Hotel though, cause mad famous people have lived there.